Student Council and House Captains
What do the School Council do?
The School Council takes part in lots of activities including:
Listening to the views and concerns of other pupils
Representing these concerns to teachers, Mrs Rowe and other adults
Coming up with ideas to help improve our school and make decisions
Thinking of ways to contribute locally and globally
Fundraise for charities that are important to us
Hold meetings regularly throughout the year to discuss issues and opportunities
Student Council Representatives 2023 - 2024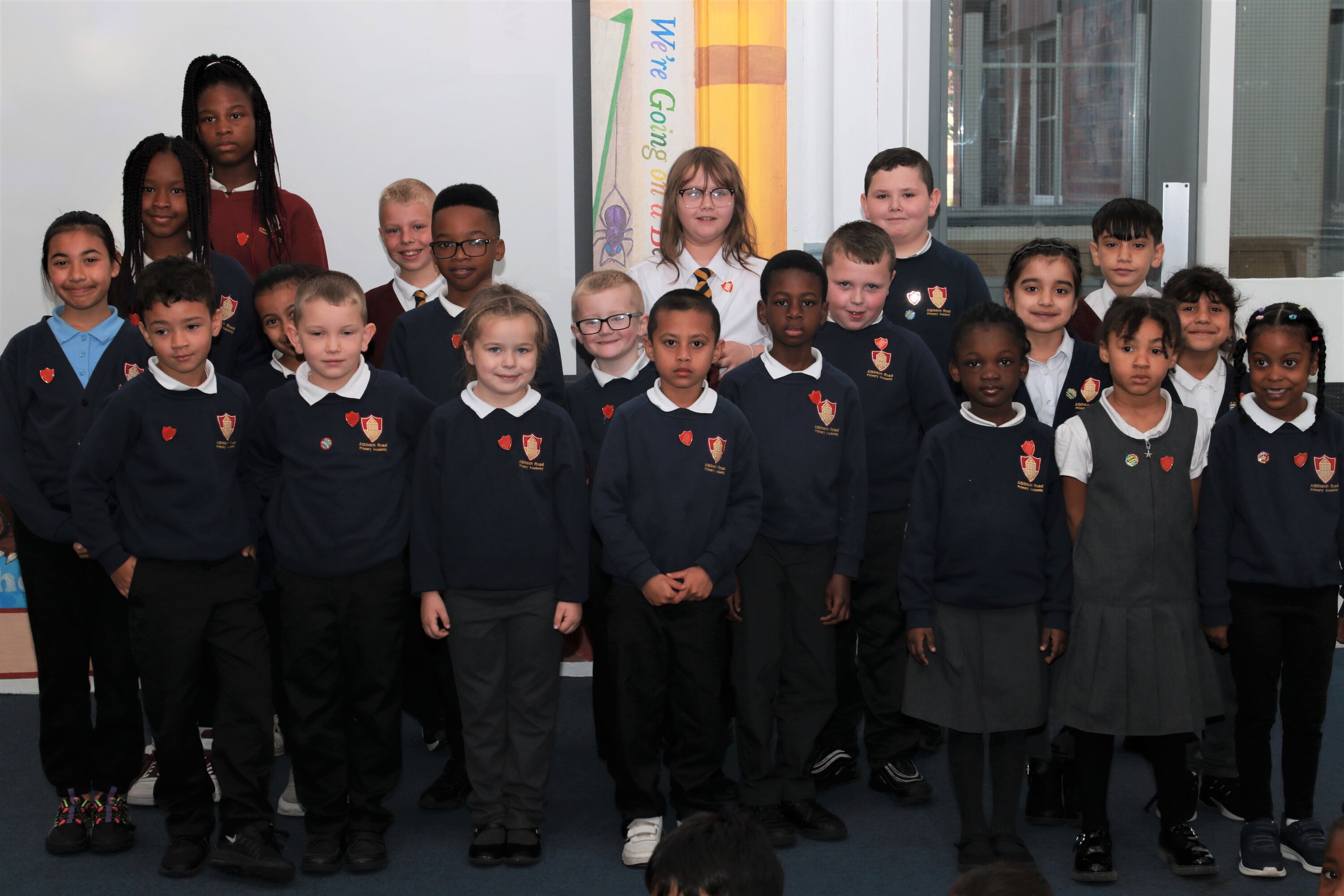 House Captains
At Atkinson Road, we have four houses, Belsay, Cragside, Gibside and Wallington. All pupils belong to one of these four Houses. Each House is led by a House Captain and a Vice House Captain from year 6.
House Captains need to be a good role model for their peers and be a member of the school who other pupils feel they respect, trust and talk to. A key role is one of responsibility that requires House Captains to be dedicated, organised and to set a positive example to all children throughout our school.
House captains have a good attitude, work hard, are resilient and encourage positive behaviour across the school. They are caring, honest organised and keen to support the whole school. They also look out for those who might need support and help those in need.
Responsibilities of being a House Captain at Atkinson Road:
Be an excellent role model to the members of your house and across the school by consistently following the school rules and behaviour to learning.
Take a leading role in helping to organise events such as house sports teams
Take/help with assemblies.
Help maintain behaviour standards across the school
Attend school events as an ambassador e.g. school open day
Collect and count the house points.
Wear their House Captains badge with pride.
House and Vice House Captains 2023 - 2024
Gibside House Captain: Tiana / Vice Captain: Luke
Cragside House Captain: Cellestina / Vice Captain: JJ
Belsay House Captain: Prince / Vice Captain: Mia
Wallington House Captain: Jordan / Vice Captain: Adelin