Marvellous Me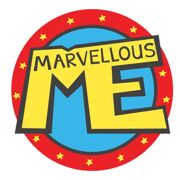 At Atkinson Road Primary Academy, we use the school communication app 'Marvellous Me' as one of our ways of communication between school and home.
What is Marvellous Me?
Marvellous Me makes it easy for teachers to tell parents about their child's learning and achievements. It makes children and parents smile and enjoy great conversations about school. The app 'Marvellous Me Parent' is freely downloadable from both the GooglePlay store and the Apple Store. Once you have signed up, you can receive messages and notifications of 'core value badges' your child has earned and you can easily access learning tools with direct links to recommended websites and information. Find out more about Marvellous Me at: https://marvellousme.com/
How do I sign up?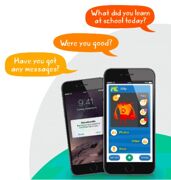 In order to sign up, you will need a unique join code from school. If you do not have a code, give us a call in the school office. Once you have your join code, sign up following the onscreen instructions and enter an email address and a password. We recommend that you allow notifications so that you are kept up to date with messages from school and news about how Marvellous your child is. If you have more than one child, you can add them on the same app. Just sign up for one child and then navigate to the 'settings' menu and then 'add child'. You will then need to add the join code for each additional child. Once you have signed up, you will not need to enter your join code again.
Hi5s
When you have read or received a message or badge, we ask that you Hi5 the teacher back. This shows them that you have read the message or seen the badge and is a virtual Hi5 showing that we're all in this together.
Troubleshooting
Please find below some parent guides and walkthroughs for getting the most out of Marvellous Me. If you are having trouble with the app and you cannot find the answer in the guides below, please contact the school office.