Pupil Voice
Pupil Voice Headlines: Autumn Term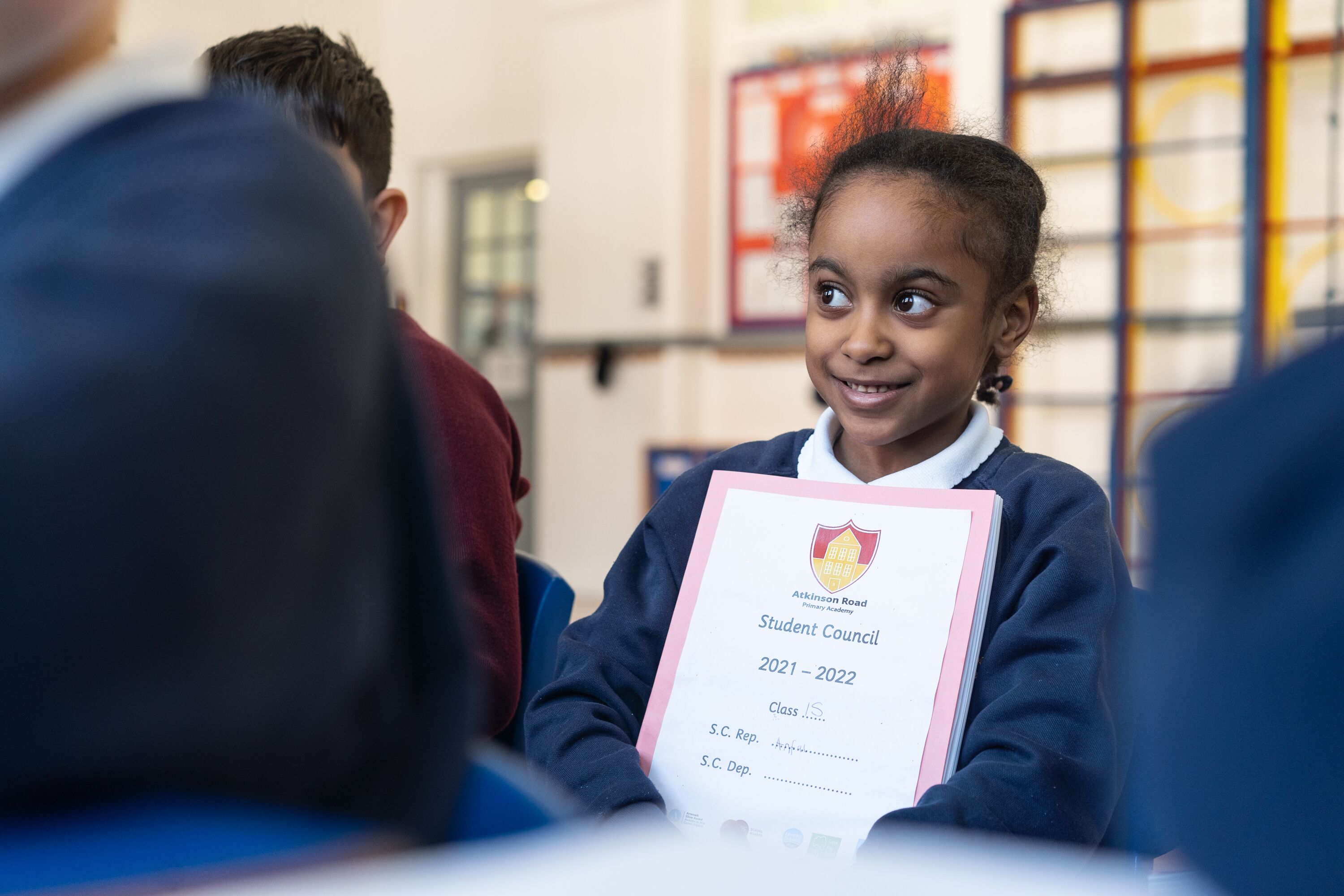 At Atkinson Road, we feel it is important to listen to our pupils and the value their opinions. The voice of the children is crucial in shaping our school and curriculum. We strive to give all children lots of opportunities to their thoughts and opinions and play an active role in the decisions that affect their learning and well-being.
We believe that everyone's voice should be heard. So, we provide important opportunities for our pupils to share their views. Throughout the school we use questionnaires and discuss issues in class but we also offer lunchtime and after-school activities which help out children to be more confident, work collaboratively and develop leadership and team skills. These groups include class Student Councillors, Eco-Warriors, Science Ambassadors and Art Councillors. These are elected representatives from each class who meet regularly to discuss issues. We have four Year 6 House Captains and two deputies. The House Captains act as strong role models for the younger children, demonstrating exceptional behaviour and positive attitude.
Here is the feedback from the Autumn term Pupil Voice.
KS1 & KS2 Pupil questionnaire summary

What are your favourite subjects at school?
(1 to 5 most popular answers)

Art

PE

Maths

Writing

Science

Yes

Sometimes

No

My teachers help me with my next steps in my lessons

85%

12%

3%

I feel safe in school

89%

8%

3%

I feel happy in school

79%

19%

2%

The behaviour of other pupils around school is good

75%

20%

5%

Do you feel that you could tell your teacher if you were unhappy (for example, if someone said something unkind)?

73%

20%

7%

If you have talked with your teacher about a problem, was it sorted out?

89%

11%

0%

My school encourages me to look after my physical health (for example healthy eating and fitness)

95%

5%

0%